Staff
Main Content
The SIU Writing Center employs a diverse staff spanning many disciplinary backgrounds. Please click below to learn more.
Administration
Consultants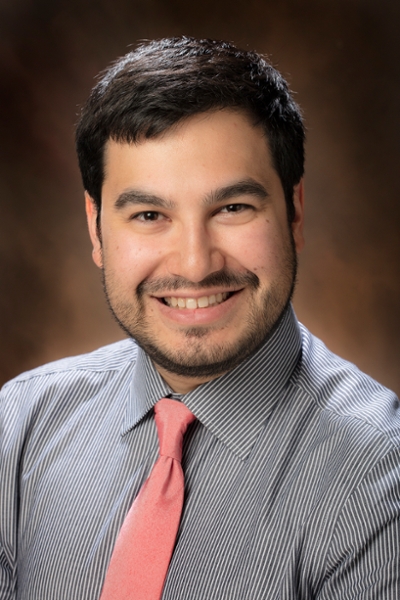 Enrique serves as director of the writing center and specializes in the field of rhetoric and composition. His graduate and undergraduate courses explore theory and practice of professional and technical writing, writing centers, rhetoric, composition pedagogy, research methodology, and student learning. His research interests include writing-in-the-disciplines, professional writing, threshold concepts of writing, writing center administration and practice, and authorship and plagiarism. His current projects examine how writing experiences in college can change misconceptions around writing and how writing center experiences affect peer tutors' relationship to writing. Enrique's work has appeared in The Peer Review, Computers and Composition, and in the edited collection Bad Ideas about Writing.
Enrique received his PhD in Composition and Rhetoric from Miami University in 2019 and taught business communication and professional writing at Miami's Farmer School of Business before coming to SIU. At Miami, he also worked for several years as an administrator at the Howe Center for Writing Excellence.
Nick is a fourth-year doctoral candidate in the English department, pursuing his doctoral degree in rhetoric and composition with a specialization in writing center studies. Nick has worked in writing centers for nearly ten years as an undergraduate and graduate tutor and graduate administrator. In addition to serving as the assistant director, Nick has also taught ENGL 101, 102, and 291 as a part of his graduate assistant work. His research interests include writing center administration and pedagogy, writing across the curriculum, digital rhetoric, critical discourse studies, and pedagogical and rhetorical grammar. Nick's current research focuses on analyzing the institutional position and contexts of writing centers across the country and from that creating a set of predictors and guidelines which new or existing writing center directors can use to better understand their own institutional positions.